sea kings | RED BULLETIN & MUSTO CLOTHING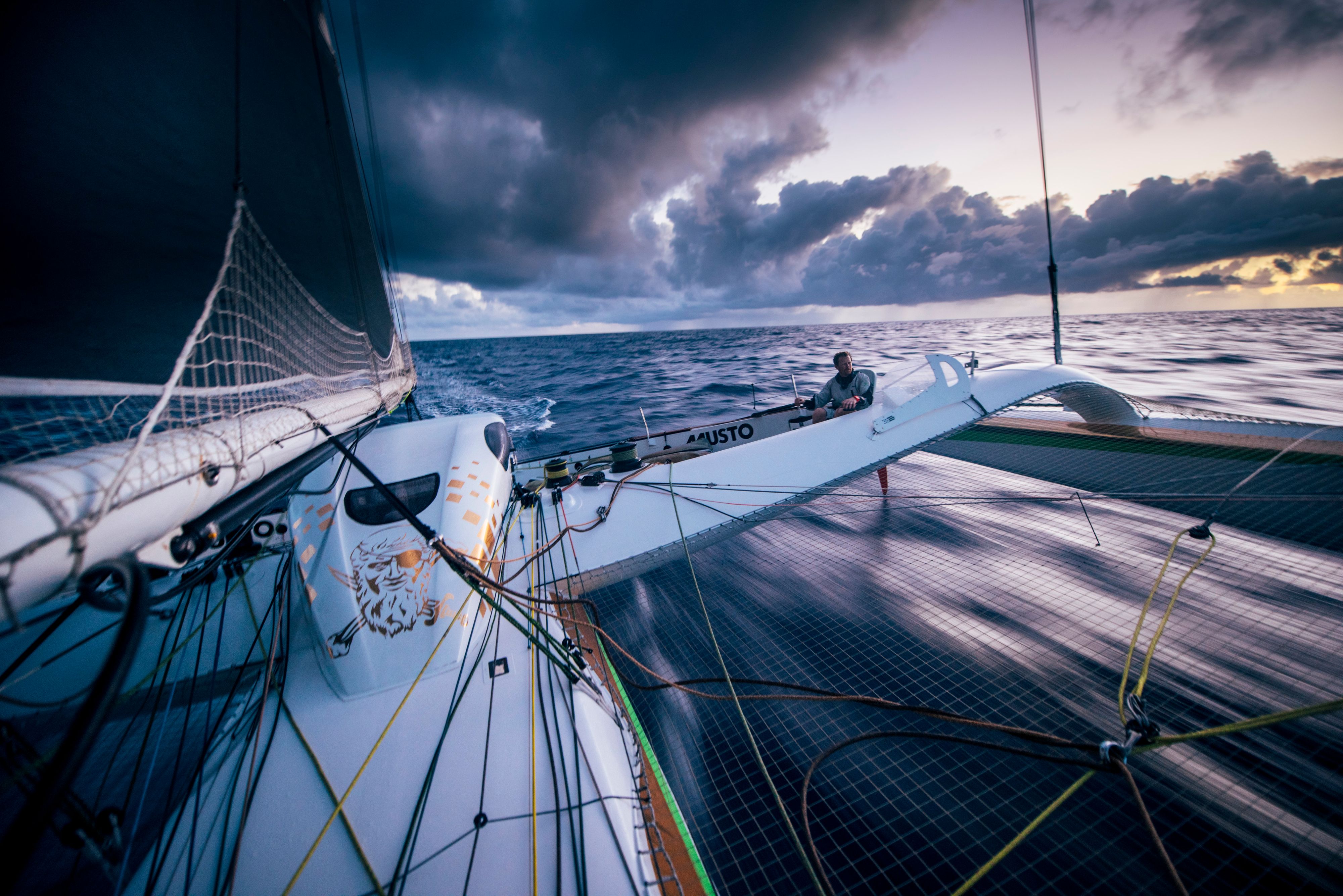 "A lot of people call these boats supercars."
"But they're so much more. For me, they're more like Dakar cars. America's Cup boats are Formula One, really they can only sail in flat water – on a circuit, so to speak. Our boat is a cross-country racer, a rally car; it's built for speed… and rough conditions". Words from the yacht's skipper Brian Thompson - who, incidentally is the holder of 25 sailing speed world records.
The boat in question is Phaedo3, a 21m trimaran in the MOD70 class. It's a carbon-fibre wonder designed with the express purpose of being, well, an express: this multihull racer is capable of hammering across the waves at speeds of up to 75kph.
The stories and snippets below form part of a two month assignment commissioned by Red Bulletin.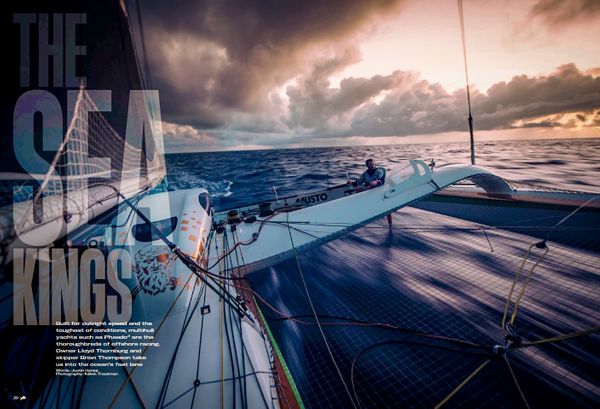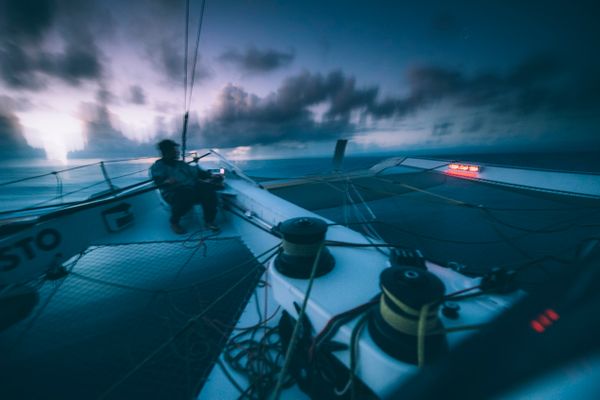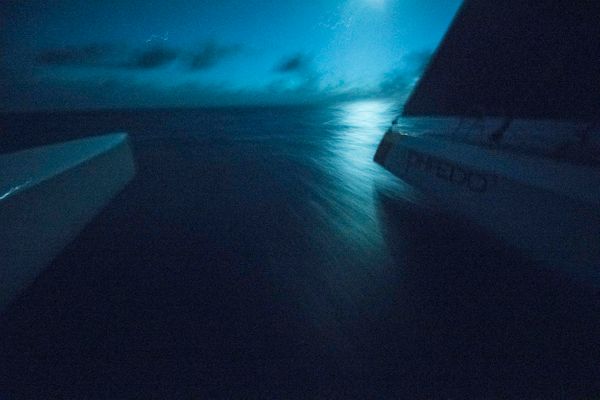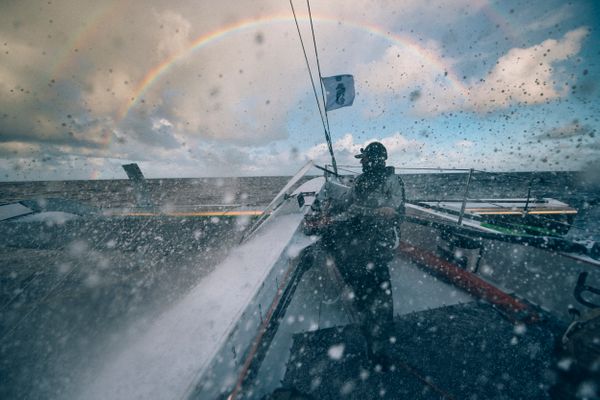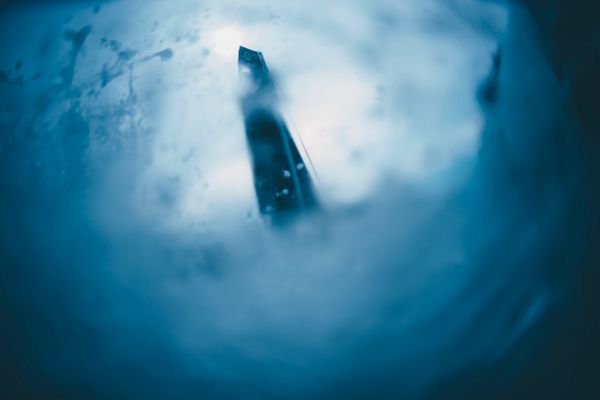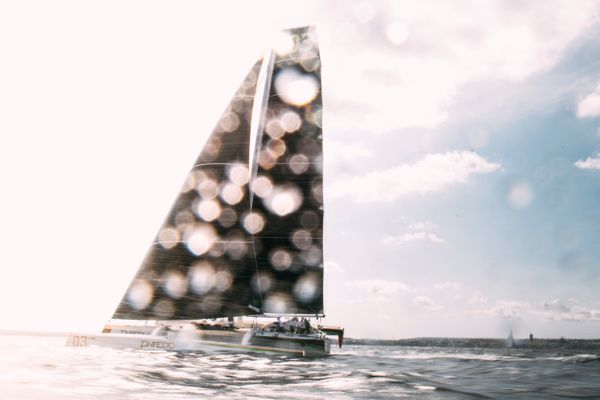 "Once you're on deck It's like being sprayed with a fire hose."
During the assignment I got to sail with and document this boat and it's crew for nearly 4000 nautical miles around the mediterranean and across the north Atlantic.
During which time I drowned two camera bodies and one lens. Although I've spent a number of years racing onboard offshore yachts, nothing really could have prepared me for the knife-edge feeling of racing a big trimaran across an ocean. Let me tell you much of the time sailing these boats it's more about survival, than racing. As Brian explains, the boat is capable of so much power that the key to success is often not to push for more speed, but rather to find ways to de-power sails, and change course so that you in a position where you could easily escape if things go wrong. The search for this fine line between fast and safe is a consistent mental and physical challenge on this boat, and one that leaves even the best sailors in the world questioning why they're out there.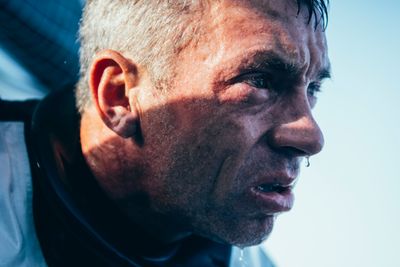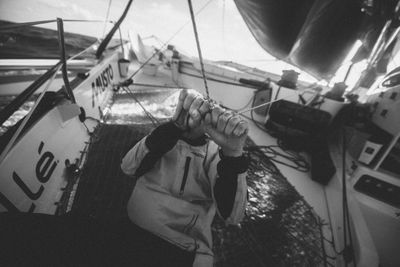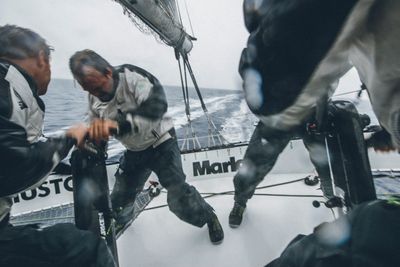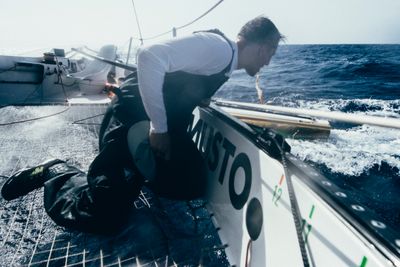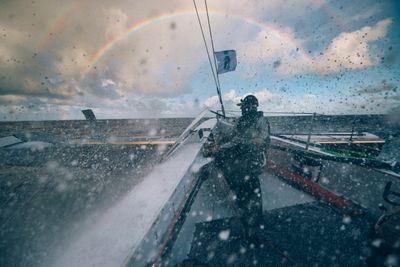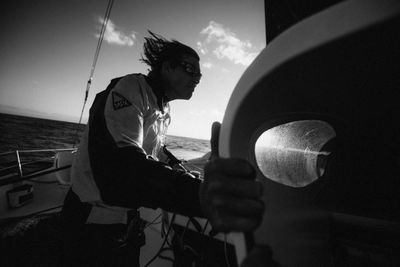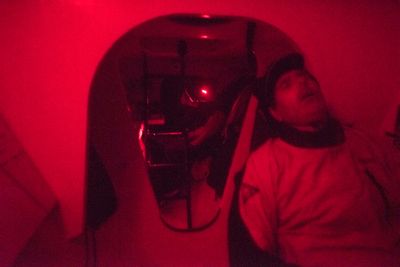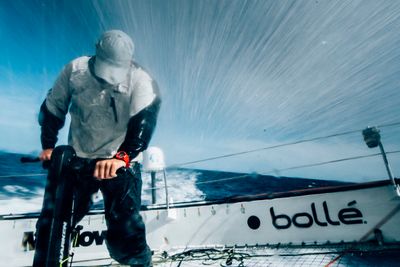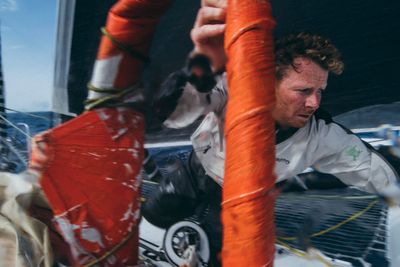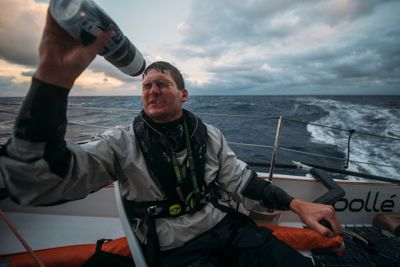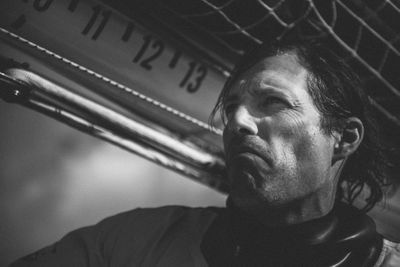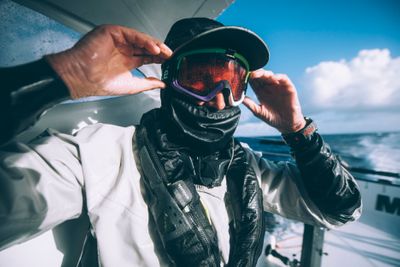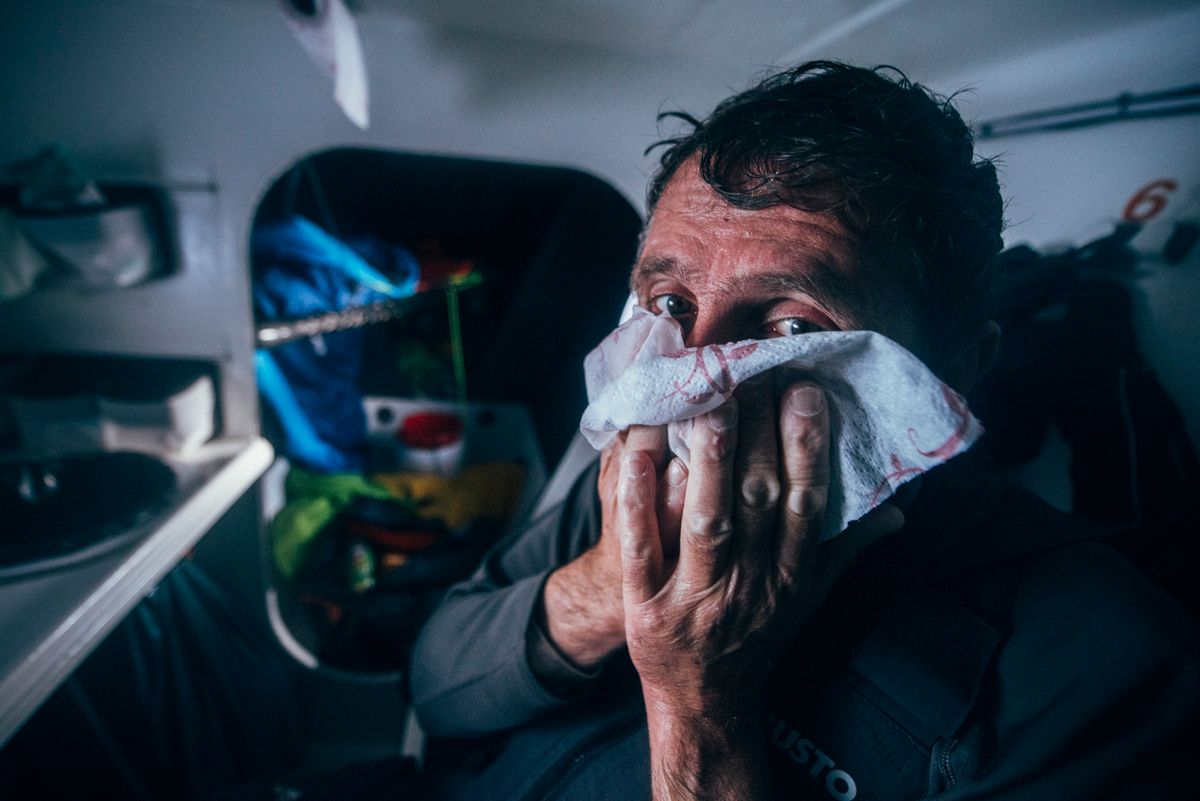 REPRIEVE.
Skipper Brian Thompson kneels in the yacht's makeshift galley soaking his face with a damp cloth after spending 4 hours on watch.
"SQUALL!"
Crew on deck vigilantly watch-out for passing squalls, which at times can crowd this part of the North Atlantic. "Get caught under one these black clouds with too much sail up and you could easily capsize the boat." The last two images are a view of the escape hatch that is used by crew trapped below deck in the event of a capsize.