Beyond Day Zero | Red Bull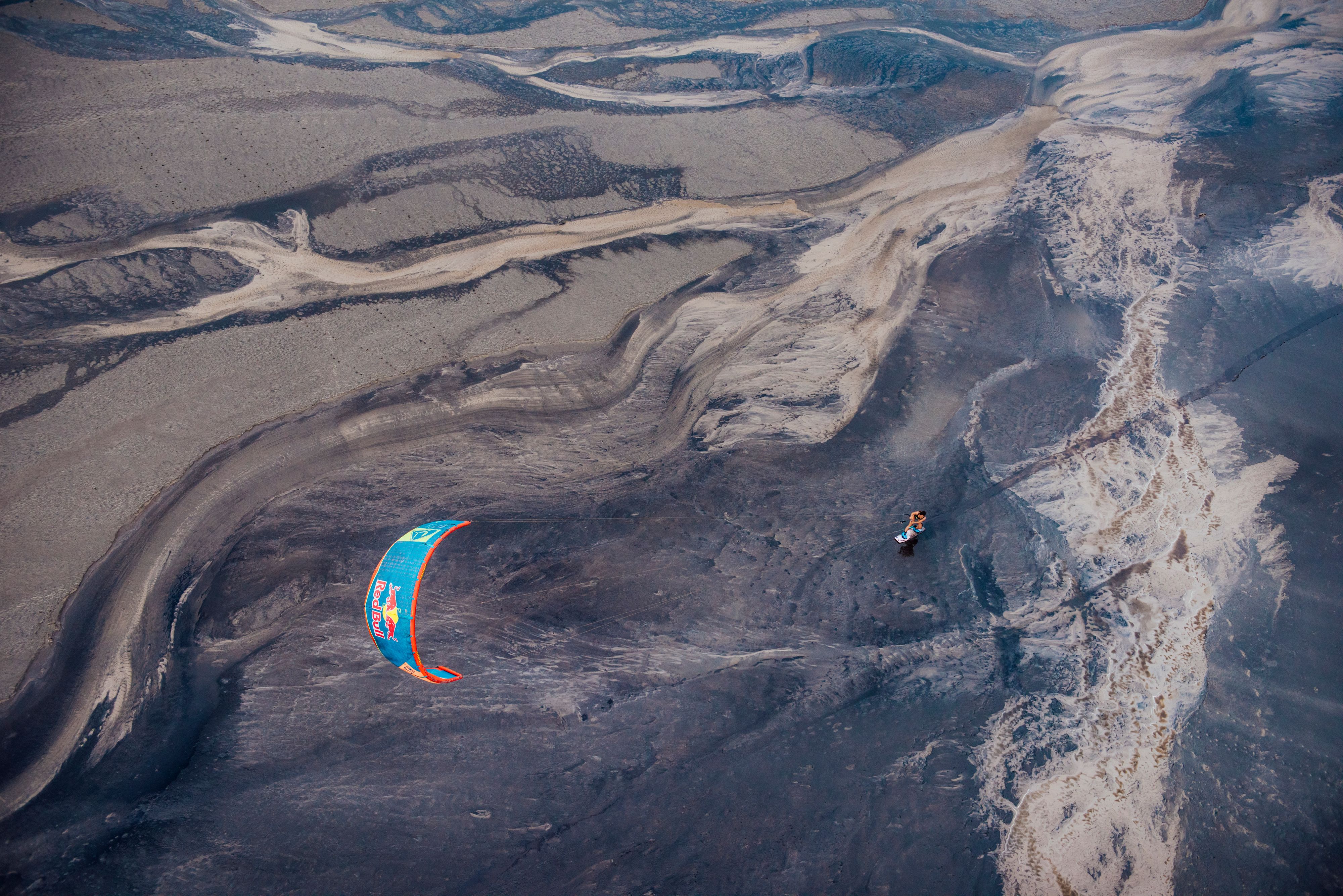 "When we rocked up at the dam for the shoot and I couldn't believe my eyes," Bruna says. "It looked like a scene out of a movie. I was aware that we were running out of water, but like a lot of problems with the environment, we can be aware of it but not fully conscious of the depth of the problem."
This series of images is of Bruna Kajiya (Brazilian born and multiple world champ kiteboarder) flying across Theewaterskloof Dam. It was a time when Cape Town was facing the reality of becoming the first major city to run out of water. The frames formed part of photo project that was meant to put a spotlight on the Cape Town water crisis, and deliver a message that we, as a city, needed to change our relationship with water. A year later it has become a way to celebrate the power of collective action, not only because we managed to avoid a crisis but mostly for the way the people of Cape Town have fundamentally changed the way they save and use water.
The snippets of the story you see here, are just that, but if you keen on getting a more in depth look at the project, see here... https://www.redbull.com/za-en/beyond-day-zero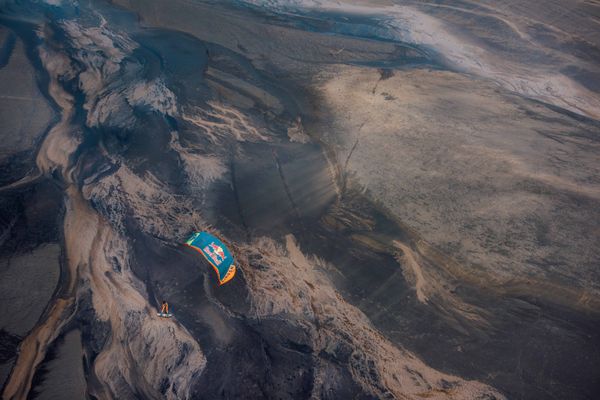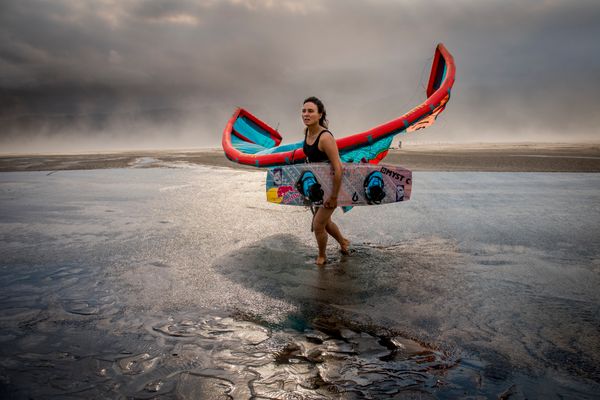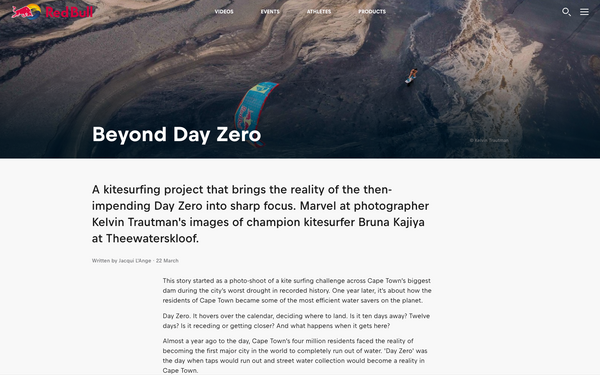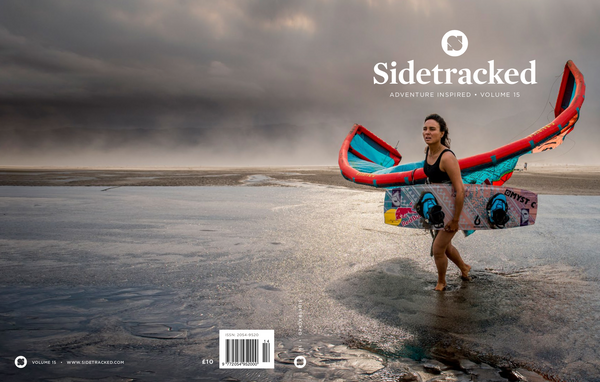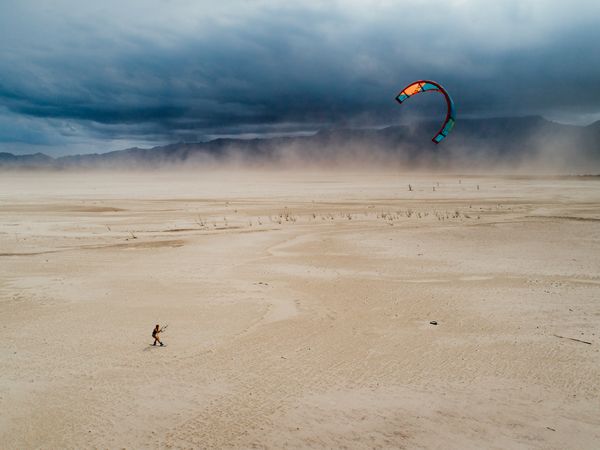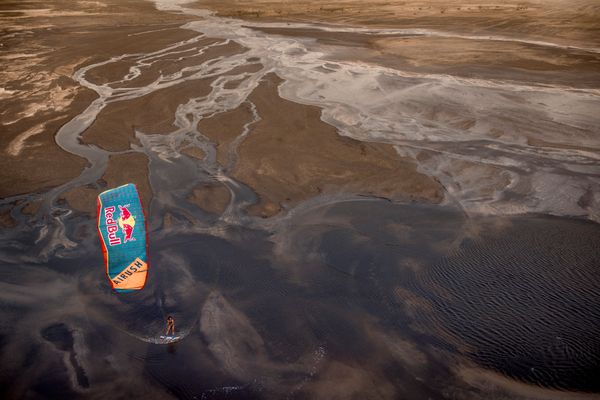 Scars of Drought
A series of aerial images of the some of the six feeder dams that hold the vast majority of Cape Town's drinking water. The images were taken at the height of the worst ever recorded drought that Cape Town and its surrounding areas have faced. The textures and patterns streaking the bottom of the drying dams were as both haunting as they were beautiful - this paradox made for a thought provoking scene, and sharp reality check that I felt should be seen by as many people as possible.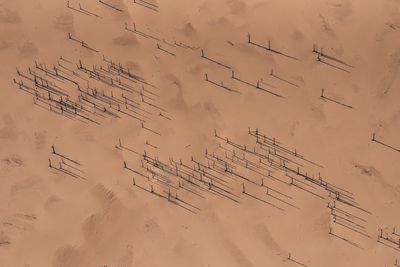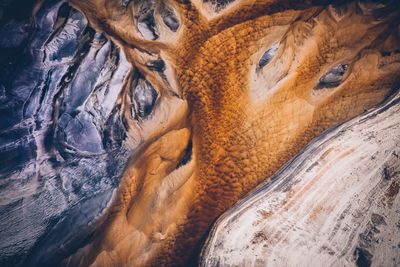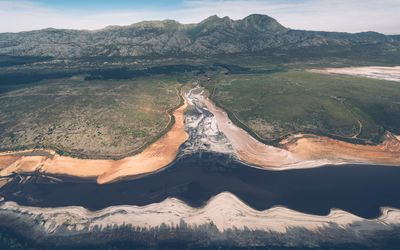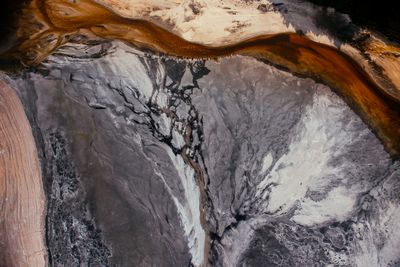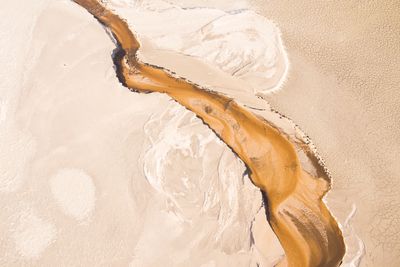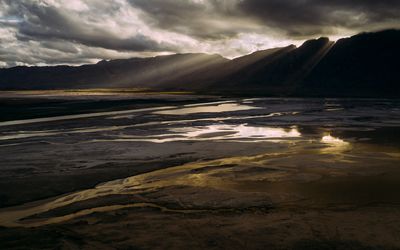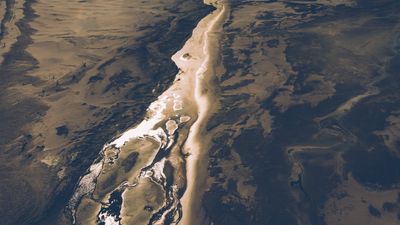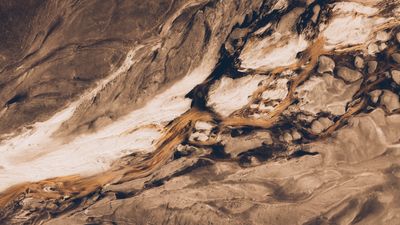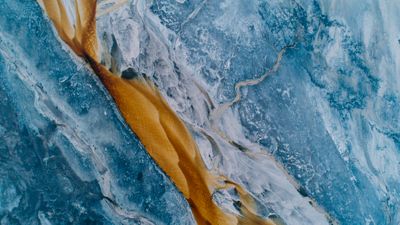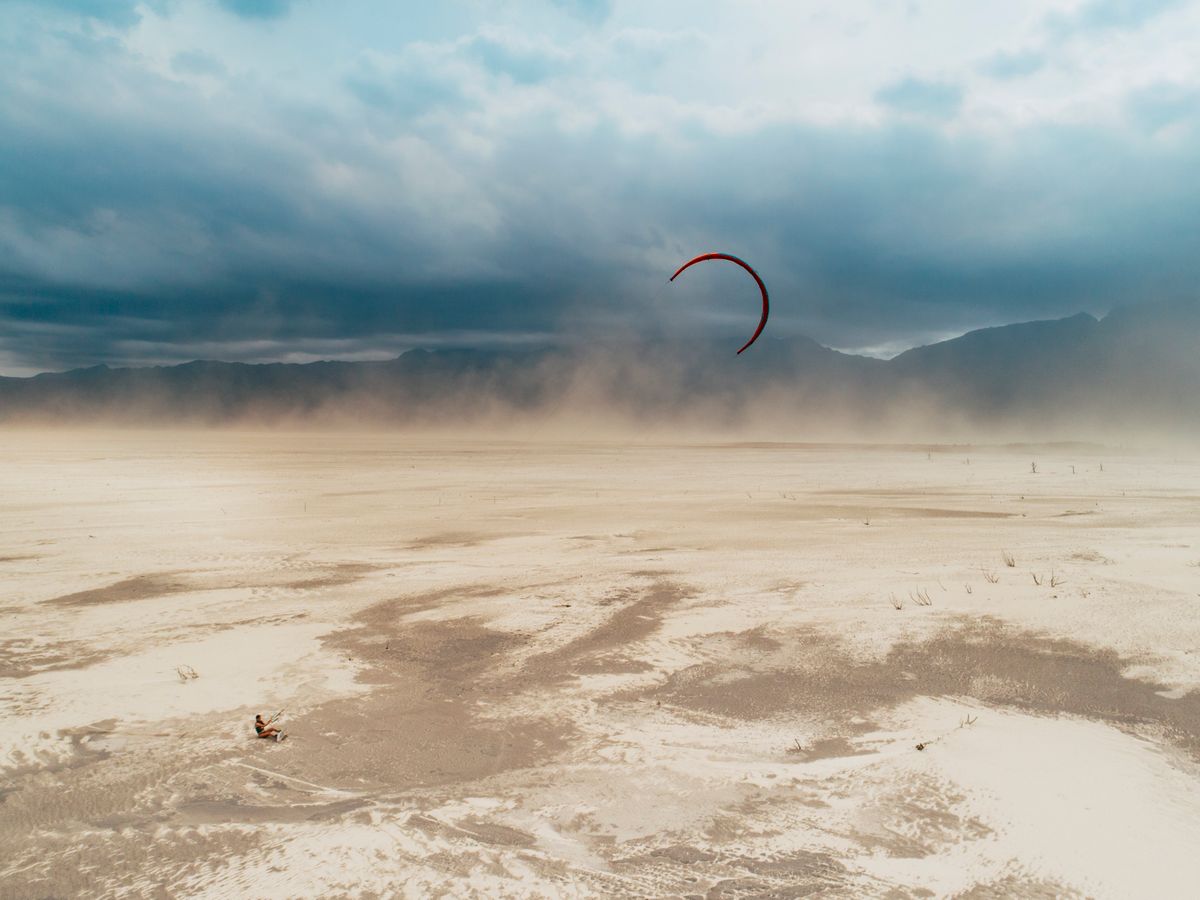 Exhausted.
Bruna, rests in an lull of wind, on the sandy bottom of Theewaterskloof Dam. This is the largest water supply dam that Cape Town has, with a capacity to hold 40% of the city's drinking water. During the shoot, it was just 11.4% full.
Artists, Athletes and Activists.
This project also represented another chance to bring together sport and art for the common good. I have always thought that as content creators we have such a powerful medium to educate, inspire and change minds for the better. In the same way, adventure athletes, whose profession is embedded in the wilderness, are aptly placed to be a voice for the environment, and as such deserve to be heard. I hope we can turn more artists and athletes into activists for our increasingly precarious natural world.